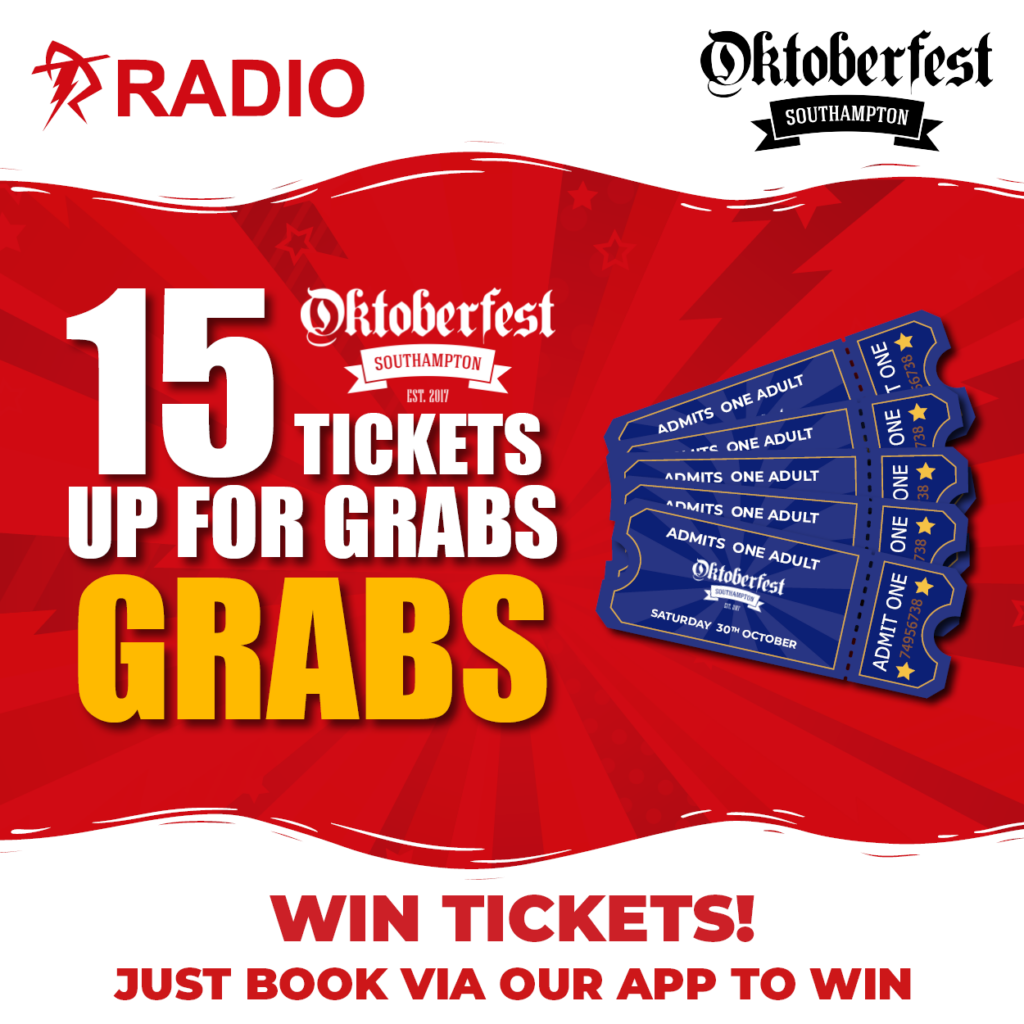 WIN OKTOBERFEST TICKETS
Book through the Radio Taxis booking app between 11th & 25th October for a chance to WIN Oktoberfest tickets! Download the app at www.onelink.to/6ps8xv. Three lucky winners will be randomly selected on 26th October, each winning 5 tickets. T&C's apply, see www.radiotaxisonline.co.uk/legal/ for full details.
The South Coasts biggest Oktoberfest returns to Southampton for 2021! We'll be hosting 3 sessions from Friday 29th October through to Saturday 30th October. We have seen a huge amount of interest for this event and highly recommend purchasing tickets soon. Please select one of the sessions listed below for tickets & more information! Please note – If the event is cancelled due to COVID-19, All tickets will be refunded.