Enabling Macros
Due to windows security procedures, excel files sent via email can sometimes be blocked. If this is the case when you open the the excel report for the first time you may see a security risk banner, as shown below.

In order to view the interactive report please follow the steps below.
1. Close excel and locate where you saved the file from your email.
2. When you have located the file right click on it and select properties.
3. Towards the bottom next to security you will see a message stating 'This file came from another computer and might be blocked to help protect this computer'. Tick the unblock button and click Apply.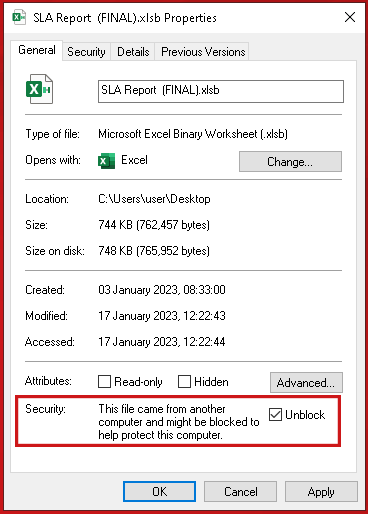 3. You can now open the excel report.
4. Finally If you see the below yellow security warning somply click the 'enable content' button.